Google Ads Fraud Protection
If you are getting clicks on Google Ads, you should check the quality of clicks always, otherwise you will lose money!
Competitors and bots can click on your ads and waste your advertising budget.
What is Google Ads click fraud protection Software?
Google Ads click fraud protection software will exclude invalid IPs and block fake clicks. This will boost your campaigns and allow you to acquire more customers.
There are some platforms on the market, listed in the following:
https://www.clickcease.com/pricing.html
https://www.improvely.com/pricing
https://www.clickguard.com/pricing/
https://ppcprotect.com/pricing/
Clickcease is providing the cheapest service with 14 Days Free Trial.  (A$25 /m)
Just it needs some manual actions after receiving reports from its service, like blocking IP.
Clickcease has 3 main price plans as follows: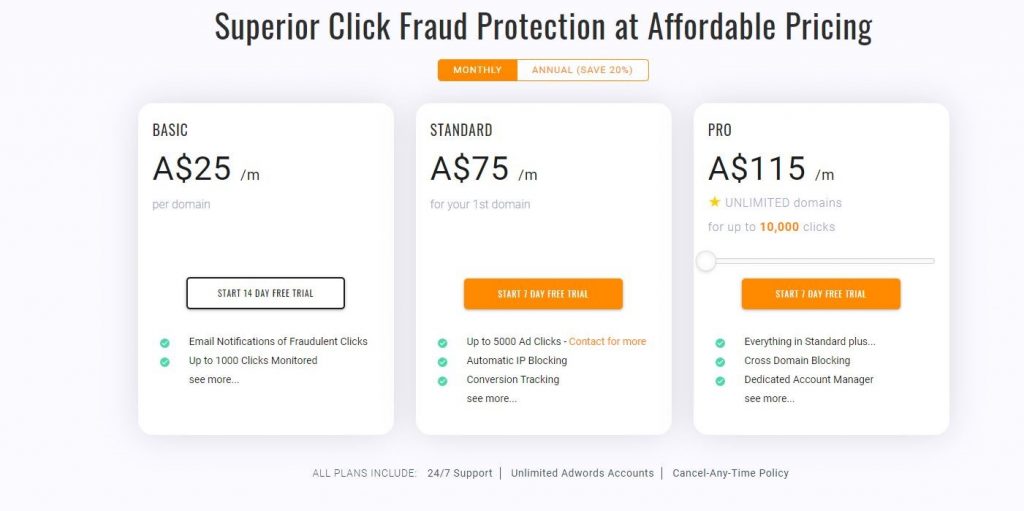 December 2021
M
T
W
T
F
S
S
1
2
3
4
5
6
7
8
9
10
11
12
13
14
15
16
17
18
19
20
21
22
23
24
25
26
27
28
29
30
31